Research Area: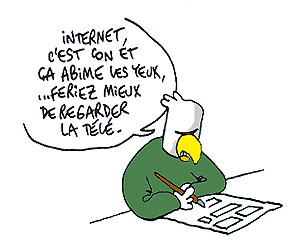 J'effectue mon activité de recherche en Informatique Graphique, plus précisément dans le domaine de la reconstruction 3D à partir de différentes sources, principalement d'imagerie médicale, mais pas uniquement. La modélisation des objets mous (ou déformables) que l'on propose est généralement basée sur des modèles discrets, et, depuis quelques temps, continus. L'intégration d'informations multi-sources dans ces maillages triangulaires ou tétraédriques permet de simuler leurs déformations, tout en respectant leur comportement naturel.
Le but recherché est de fournir des outils informatiques qui permettent de guider le personnel médical dans son diagnostic ou pendant une opération de traitement. Après l'opération, les modèles de simulation permettent une validation du traitement. L'originalité : l'intégration de la rhéologie dans les modèles discrets, pour offrir une alternative de simulation des déformations utilisable pendant l'opération, a contrario des méthodes classiques des éléments finis, précises mais plus gourmandes, surtout quand des conditions de non-linéarité sont requises.
Keywords:
Computer Graphics | 3D Geometric Reconstruction | Soft Tissue Modelling | Deformable Objects | Physically-based Modelling | Biomechanical Simulation | Medical Imaging | Medical Applications (Radio- & Hadrontherapy, Brainshift)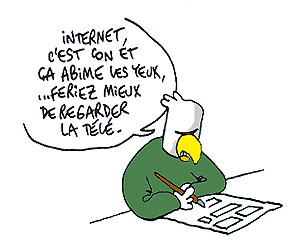 Internship/Stage:
Pour les proposition de Sujet de Stage Master 2 Recherche ou Projet Recherche M1if (TER) :
=> voir menu ci-contre
For Research Internships proposed in the team:
=> please see left menu
About the author...
I graduated from the INSA-Lyon, in the Computer Science dpt. Then, I obtained my PhD in 1999, in Computer Graphics. Since then, I am "Maître de Conférences" at the LIRIS, in the Dynamic Mesh - ORIGAMI team.
I am teaching Computer Science, in the Computer Science Dpt, IUT Lyon1, located in Bourg-en-Bresse, where I have been in charge of the departement for 3 years (2008-2011).
Linux Operating System
Compilation
System Programming in C
Advanced Linux and Administration
HTML/CSS, PHP
Contact : Fabrice JAILLET

Département Informatique Bourg-en-Bresse - IUT Lyon1
Bureau IN.207
71 rue Peter Fink, F-01000 Bourg-en-Bresse
Tél : +33 (0)4.74.45.50.67 (Site: 70.067) Fax : +33 (0)4.74.45.50.51

LIRIS CNRS-UMR5205
Bureau 211
Bâtiment Nautibus, Université Claude Bernard Lyon1
8-10 bd Niels Bohr, F-69622 Villeurbanne Cedex
Tél : +33 (0)4.72.44.81.92 Fax : +33 (0)4.72.43.15.36